From a challenging 22-mile hike to raising £20k in sponsorships, discover how our dedicated staff and valued supporters came together to make a difference for charitable causes.

At Fleet Factors, we believe in the power of community and the importance of giving back. That's why we organised the Fleet Factors 2023 Community Fund Walk, a staff-led hiking event aimed at raising sponsorships for our Community Fund. We are thrilled to announce that through the tremendous efforts of our dedicated staff and the overwhelming generosity of our supporters, we have successfully raised over £20,000. This remarkable achievement will enable us to make a significant impact on charitable causes and projects within the communities we serve.
The Fleet Factors 2023 Community Fund Walk that took place Saturday 15th July, was no ordinary stroll in the park. Our passionate staff members embarked on a challenging hike spanning over 22 miles, from Blakey Ridge to Osmotherley. They pushed their limits, traversing rugged terrains, conquering steep slopes, and endured extremely diverse weather conditions. This physical challenge mirrored their unwavering commitment to making a difference and inspired others to support their cause.
We are incredibly grateful for the overwhelming support we received throughout the fundraising journey. The collective effort of our staff, friends and families, and our valued suppliers played a vital role in reaching our fundraising goal. We extend our heartfelt appreciation to everyone who generously donated and sponsored our participants, especially our valued suppliers who stepped forward to contribute to this worthy cause.
The funds raised through the Fleet Factors 2023 Community Fund Walk will have a lasting impact on the causes and projects we support. Our Community Fund serves as a lifeline for numerous charitable organisations and community initiatives. From supporting local youth programs to aiding vulnerable individuals, these funds will help create positive change and empower those in need.
A massive thank you to some of our suppliers who support our cause this year! - Automint Ltd, Portwest, Farécla Products Limited, Ferdinand Bilstein / febi bilstein, Knorr-Bremse, Sampa Automotive, IMS Limited, Capella, Rhubarb Seating Ltd, Scarab Sweepers Limited, Trupart Limited, WasteParts UK Ltd, Van-Line/Workshop Warehouse, Thos Winnard Sons Ltd, Thomas Kneale Co Ltd and many others... ♥
Since the creation of the Fleet Factors Community Fund in 2022, we have been privileged to support several impactful organisations and projects. Through the dedication and generosity of our staff, suppliers, and community members, we have made a meaningful difference in various communities across the UK.
We would like to express our deepest gratitude to everyone who generously supported the Fleet Factors 2023 Community Fund Walk. Your contributions have made a significant difference in our ability to support deserving causes and projects. The success of this event is a testament to the compassion and unity that exist within our community, and we are honoured to have such remarkable supporters.
As we celebrate the success of the Fleet Factors 2023 Community Fund Walk, we are reminded of the impact we can collectively make when we come together for a common cause. Moving forward, we remain committed to continuing our efforts to support local charities and community projects. The success of this event fuels our passion and motivates us to explore new avenues for giving back, creating a positive ripple effect throughout our communities.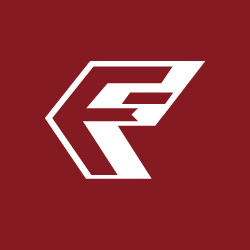 George Richardson
Published on 21st July 2023